Text – Commonly Used for Titles
A simple text field. No formatting can be used in these fields.

---
Upload
Upload fields will be limited to different file types depending on which content type (eg. the gallery) they are in. Most are limited to either images, or documents.
The types accepted by upload fields are listed below them as can be seen in the image below.

To begin uploading, click Choose file. This will open a standard file selection dialogue box on your computer – this will appear differently depending on your operating system.
After choosing your file, you must click Upload to actually publish it to the website.
---
Formatted text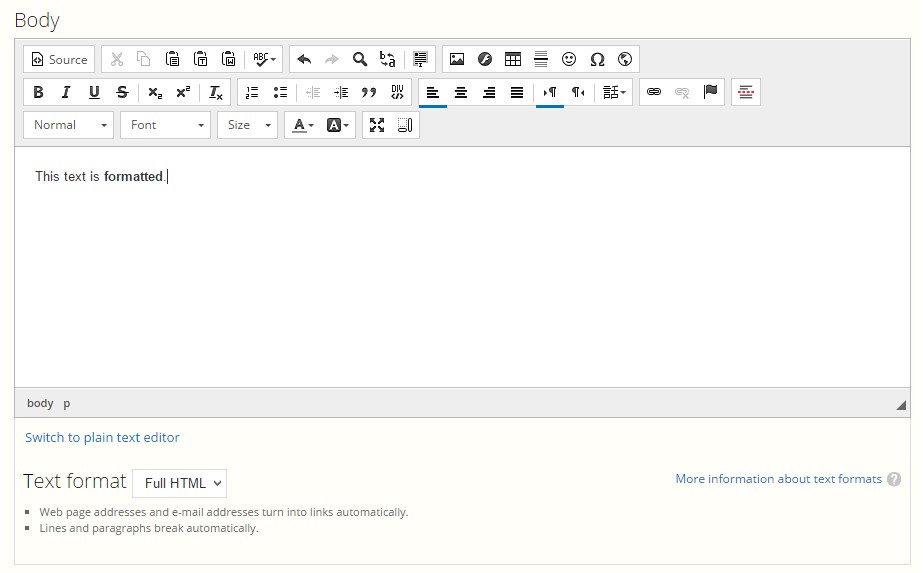 Most text on the website needs to be formatted, and this field provides tools to do this. It has the appearance of a desktop word processor, and the controls are very similar.
Inserting Images
You can insert images to appear alongside formatted text. To do so, first click where you want the image to appear within the text. Next, click the Insert Image button.

This opens a pop-up window where you can set options for the image. To upload a new image, or select an existing one, click Browse Server.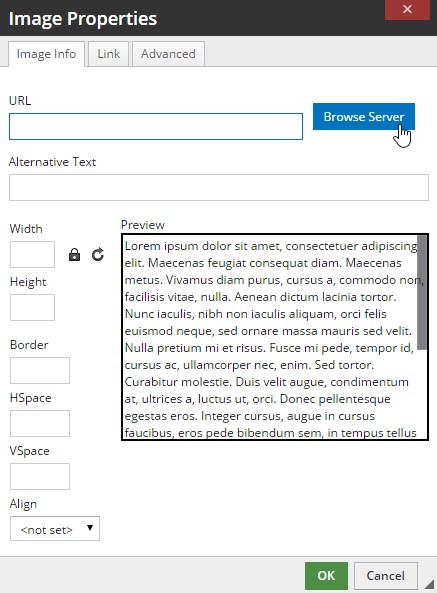 In the File Browser window, you can select from existing files on the right, or click Upload to add a new one from your computer. This button will allow you to select Choose file which will open a standard file selection dialogue box on your computer.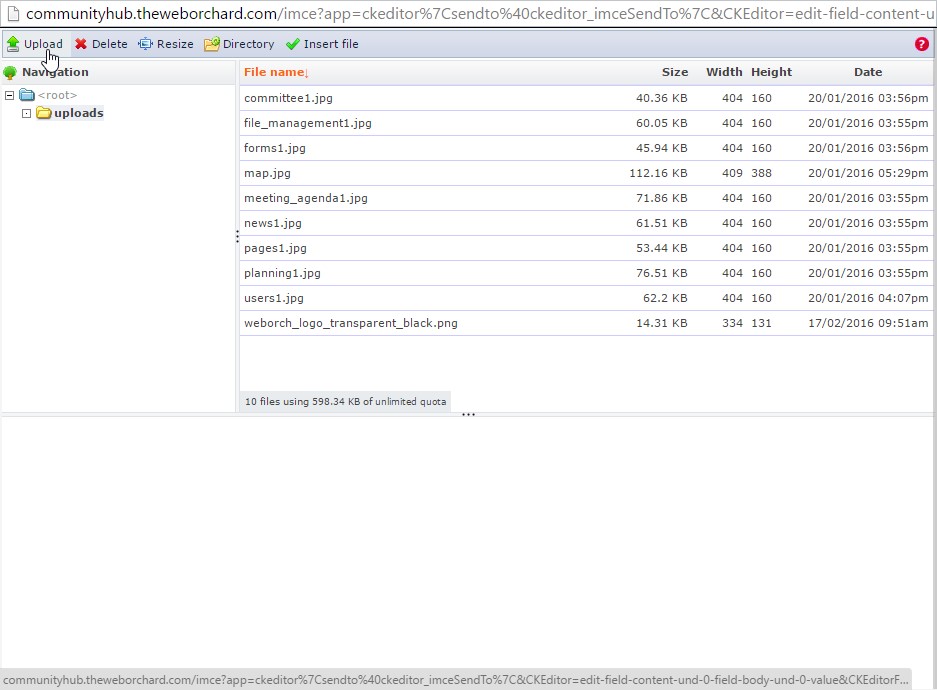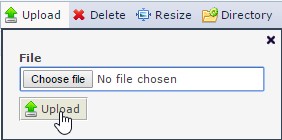 After choosing the file, you must click Upload. Once the image has uploaded, click Insert file.

The images dimensions will be displayed in the Width and Height boxes and unless you wish to resize the image just ignore these. To insert the image into the text body simply click OK.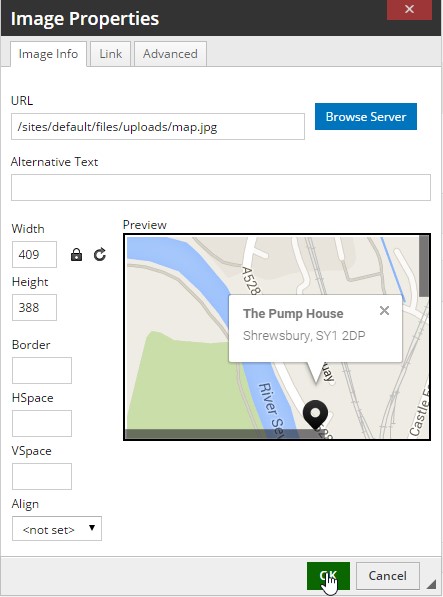 ---
Insert a link
Highlight the text you want to make into a link, and click the Create link button on the toolbar.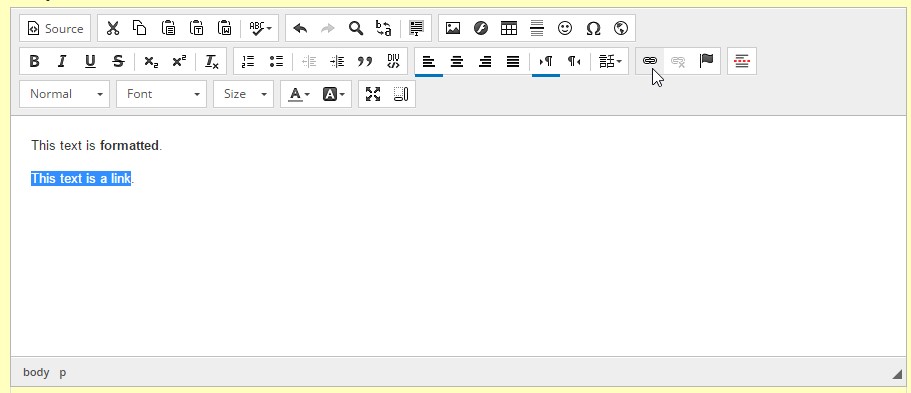 Now copy and paste the address (eg. http://commhub.co.uk/) you want to link to, and then click OK.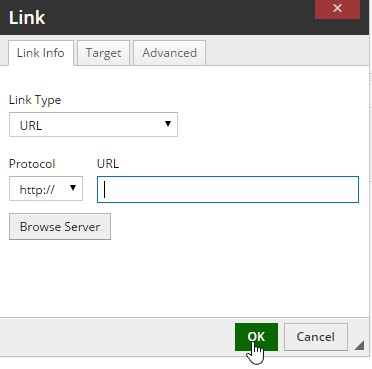 ---
Date
By clicking on the Date box inside the date field, a pop-up appears which you can use to select the date. You can also simply type the date into the box.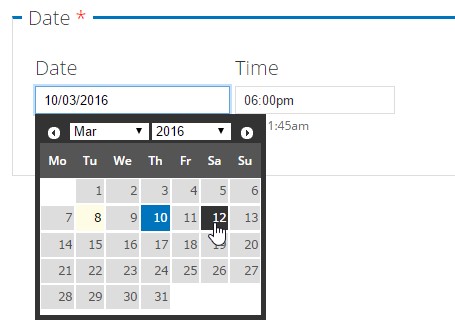 ---
Location
The location field is used to enter locations in a way that can be 'geocoded' (or turned into a map).
To use it, simply enter an address using the provided boxes.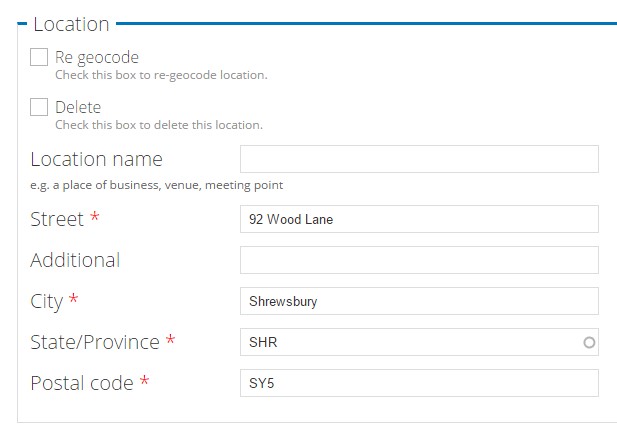 ---
Tags
Tags are searchable labels that can be added to news articles, they help visitors to your website find the content they are interested in quickly and easily.

---
Web Addresses
This field provides a list of links to appear on a page. Add more by clicking Add another item. When used on the People content type, social media links will be automatically styled with an appropriate icon.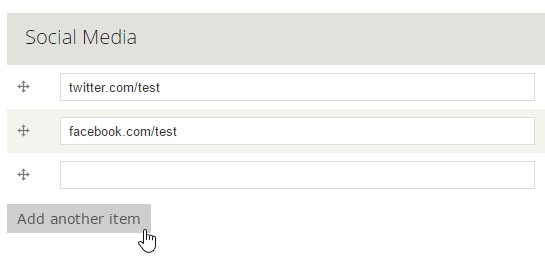 ---
Dropdown
Dropdown fields present a list of possible items to choose from. Simply use the mouse to select the option you need.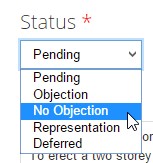 Need more information about your Community Hub?